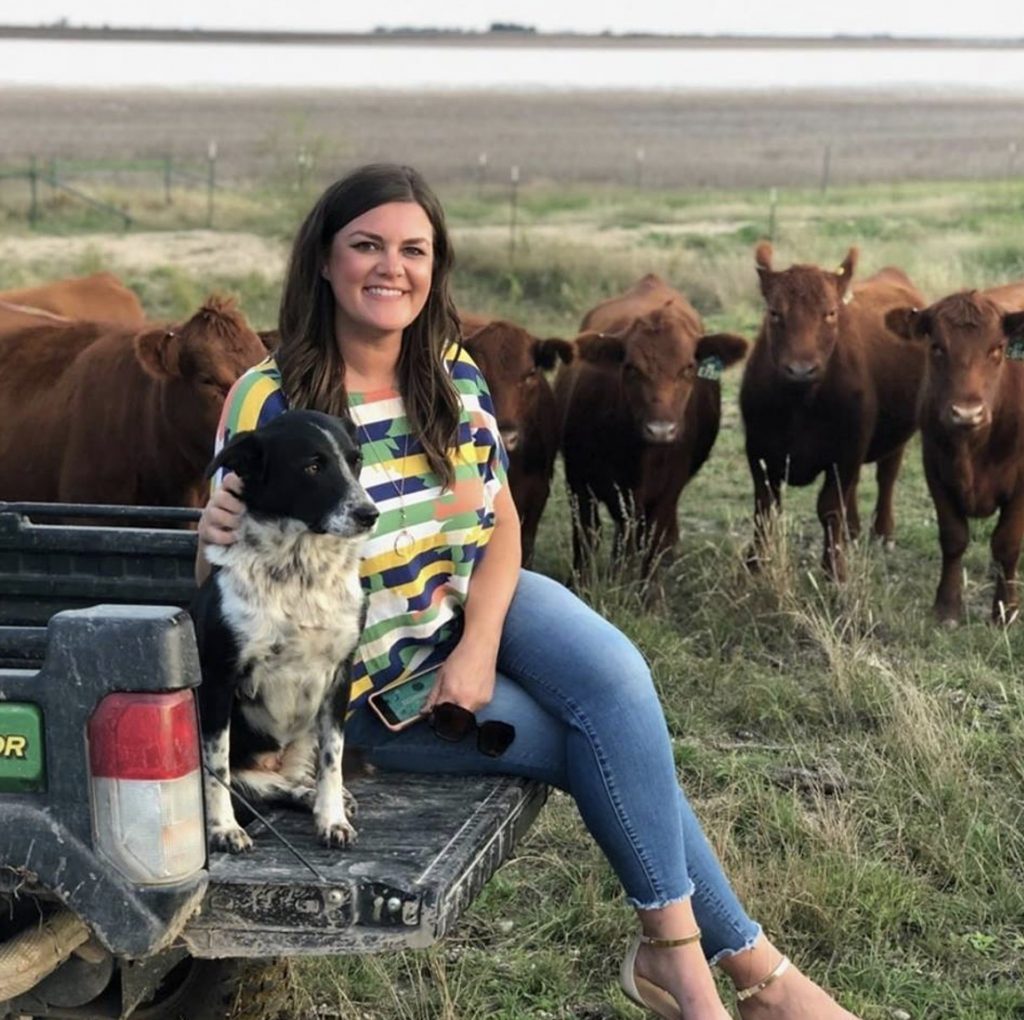 Michelle Miller
Owner of Farm Babe LLC
Michelle Miller, better known as the Farm Babe, is an internationally recognized speaker; writer, and columnist for AGDAILY.com and AcreageLife magazine, and an online influencer as a full-time advocate for farmers & ranchers. She started her social media outreach over six years ago as a way to better communicate the story of agriculture and has made a name for herself as a dedicated "mythbuster." With nearly 200,000 followers and an average social media reach of 2-3 million views monthly, she has been featured in Forbes, has been a guest on Dr. Drew, has influenced corporations such as Burger King, and has proudly spoken alongside some of the biggest names in food and farming today.
Keynote:
Bridging the Gap Between Farmers and Consumers
There is a lot of misinformation out there when it comes to agriculture but where is it all coming from and what should we do about it? Do our voices make a difference and can we change minds? The answer is yes, and this inspirational session will offer communication tips and success stories of how we can better bridge the gap between farmers and consumers… through social media and beyond.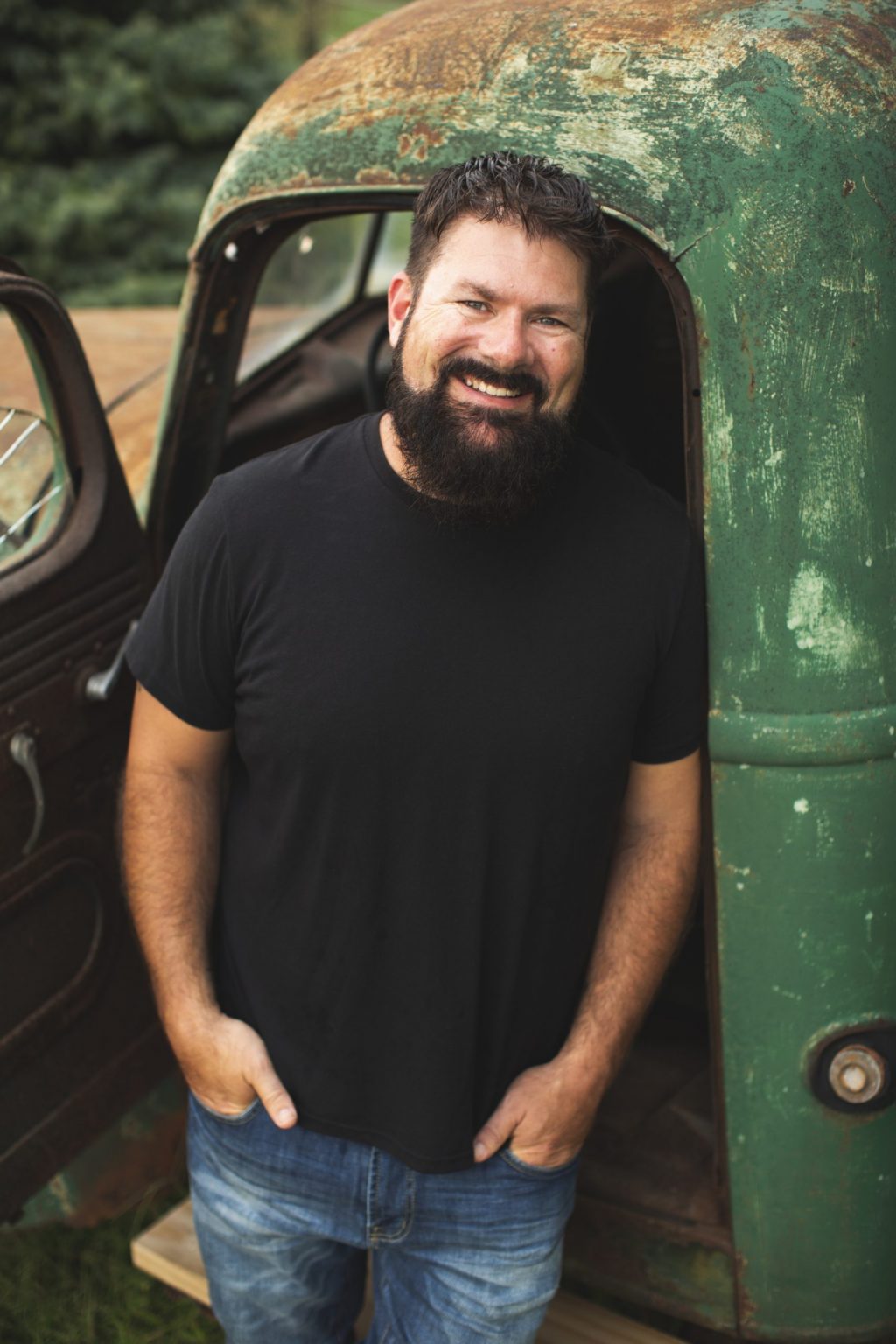 Rob Sharkey
The SharkFarmer
Fifth-generation farmer Rob Sharkey found his passion for farming just outside the small town of Bradford, Il. After graduating from SIUC he married his high school sweetheart Emily, whom he had met at a 4-H dance. After struggling to find a fit in farm organizations, Rob found his voice on Twitter. Capitalizing on his social media popularity, Rob started his groundbreaking "SharkFarmer Podcast" in June of 2017. With no broadcasting background, his unconventional style fundamentally changed agricultural media. Rob feels strongly that every farmer and person working within the ag industry has a story and deserves to have a platform to share it. Bottom line, he changed the conversation in Ag. The success of his podcast brought about an opportunity to host his own show on Sirius XM where he and his cohost (wife Emily) set the stage to unravel a new story every day. In April of 2020, Rob launched a new show in partnership with RFDTV, called SharkFarmer TV. It was an instant success and not just within Rural America. Rob continues to be the ultimate disruptor within Agriculture.
Keynote:
Turn…Engage…Hit Resume
After a difficult "pass" it's tempting to just hit resume. Learn how an Illinois farmer became one of agricultures biggest disruptors by taking a hold of the wheel.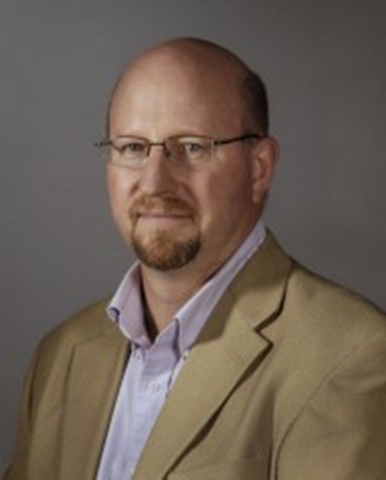 Scott Staggenborg
Sorghum Product Marketing Director
Scott was raised on a wheat-sorghum farm south of Marysville, KS. He attended Kansas State University and Texas Tech University for multiple degrees in Agronomy and Crop Physiology. After a short stint in cotton extension work, he spent 17 years at Kansas State University in Extension, Teaching, and Research Roles. He left KSU in 2012 to join Chromatin and served as Sorghum Product Manager and V.P. of R&D before Chromatin was acquired by S&W Seed in 2018. Since then, he has served as Sorghum Product Marketing Director and is looking forward to helping S&W Lead by bringing technologies to sorghum.
Presentation:
Sorghum Technologies – What's next and what's needed
Scott will give an overview of the new technologies that are coming to sorghum. He will also engage the audience in what their needs are for sorghum to be a bigger part of their rotation.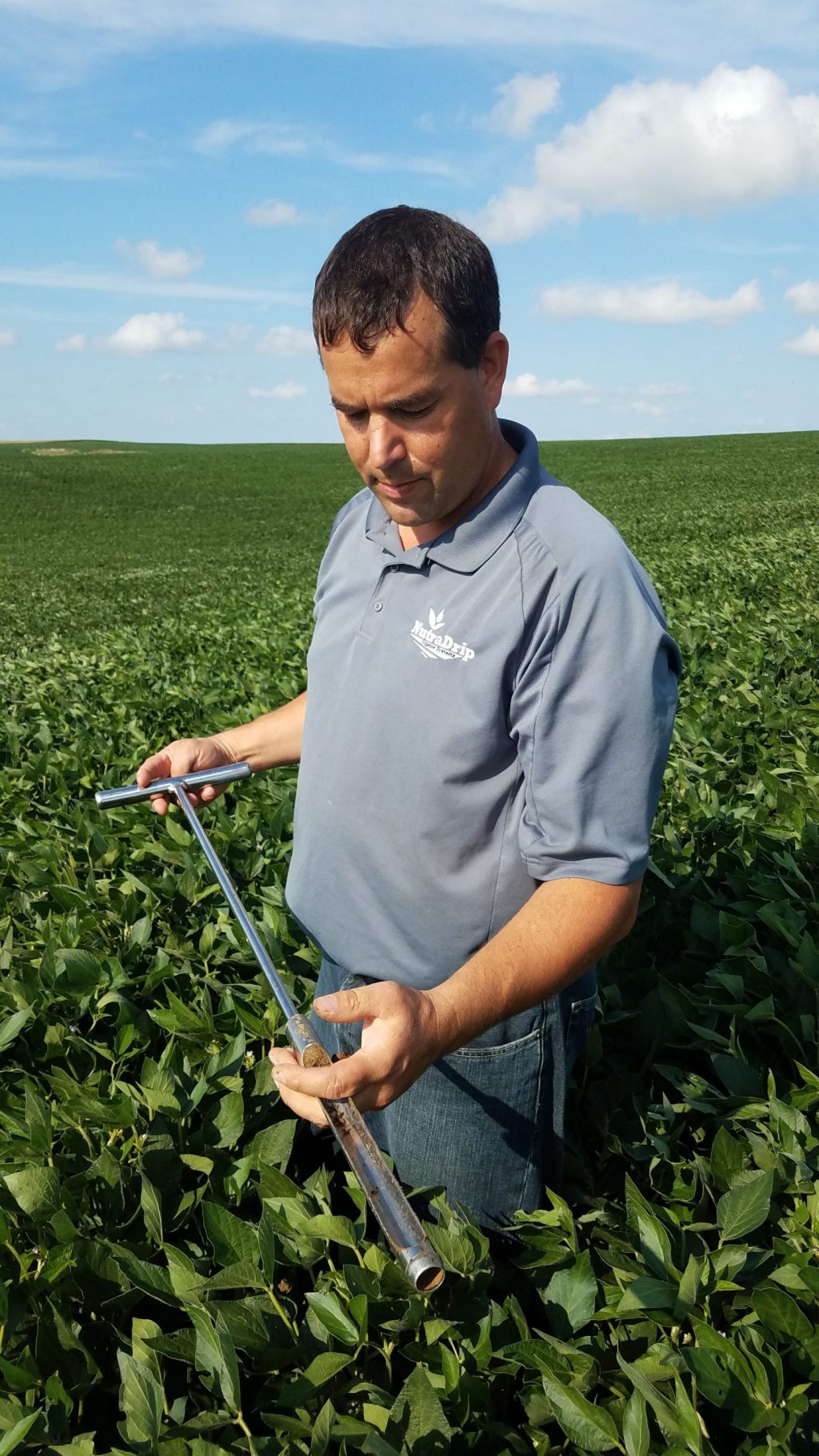 Kurt Grimm
Owner – NutraDrip irrigation Systems
Kurt farms with his family in northeast Kansas raising mainly corn and soybeans. They also operate two garden centers and have a full-service landscape company. The diverse operation branched into vegetables and hydroponic tomatoes in the early 1990s. Eventually, the greenhouses were converted into bedding plants for the on-farm garden center. This hydroponic experience came back to life in 2013 when the Grimm's installed their first subsurface drip irrigation system. Combining water and nutrient management through irrigation has become a focus of their business, NutraDrip Irrigation System. Kurt and his wife Hannah, have eight children and live near Hiawatha, KS.
Presentation:
Getting the most from your irrigation water
Water quality has a major impact on nutrient availability, soil structure, and soil health. Bicarbonates and salinity in irrigation water can have profound impacts in flood, pivot, or drip systems. Learn how to read a water sample and soil sample to determine the impact on your farm. We will also touch on new improvements in subsurface drip irrigation to get the most from your water and land.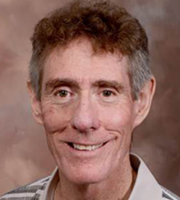 Bruce Anderson
Extension Forage Specialist Emeritus
Dr. Bruce Anderson led forage extension and research at the University of Nebraska for over 41 years.  His extension emphasis focused on alfalfa production and marketing and on pasture utilization.  The research emphasized forage quality in hay and pasture systems, pasture legumes, and utilization of native warm-season grasses.  Dr. Anderson is recognized nationally as an authority on alfalfa production techniques, hay quality management, forage-livestock systems, and native warm-season grasses.  He is a highly sought speaker and advisor because of his practical approach to sophisticated forage management.
He is a native of a small dairy and row crop farm in Minnesota.  He received his B.S. in Agronomy from the University of Minnesota and his M.S. and Ph.D. in Agronomy from the University of Missouri.  He resides on and operates a small, custom grazing farm near Lincoln.
Presentation:
Benefits of Alfalfa in Crop Rotations
Alfalfa has benefits and economic value in crop rotations beyond its forage value.  Alfalfa increases soil nitrogen content that can lower fertilizer costs for the next crop and it improves soil tilth, water infiltration, and structure which results in increased crop yield.  Alfalfa disrupts disease, insect, and weed cycles in annual crops, reducing pesticide needs for those crops and protects from soil loss due to wind and water erosion.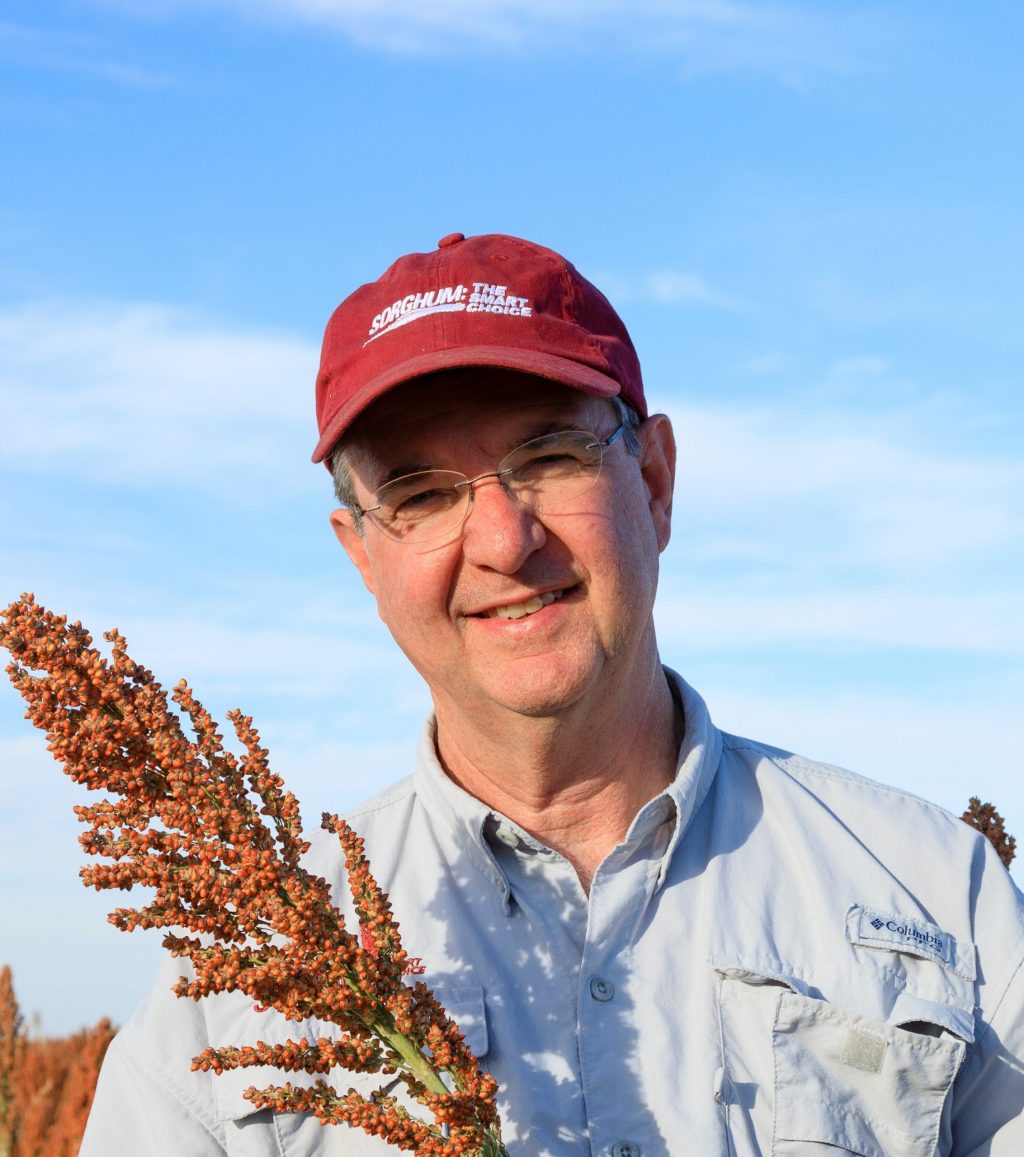 Brent Bean
United Sorghum Checkoff Director of Agronomy
Brent Bean has been the Director of Agronomy for the United Sorghum Checkoff Program since June 2015. Previously, he spent three years as the Director of Agronomy for NexSteppe where he led a team of agronomists in developing best management practices for sweet and biomass sorghum. Brent began his career serving as Texas A&M Extension and Research Agronomist in the Texas Panhandle for 25 years. In this role, his research and educational efforts focused on developing best management practices for sorghum, corn, and wheat production. Brent received his bachelor's and master's degrees in crop science from Texas Tech University and his Ph.D. in weed science from the University of Nebraska.
Presentation:
New herbicide technologies for sorghum
Three new herbicide technologies igrowth, Inzen, and Double Team were introduced to U.S. sorghum growers in 2021. The strengths and weaknesses of each will be discussed as well as how growers can extend their use into the future for years to come.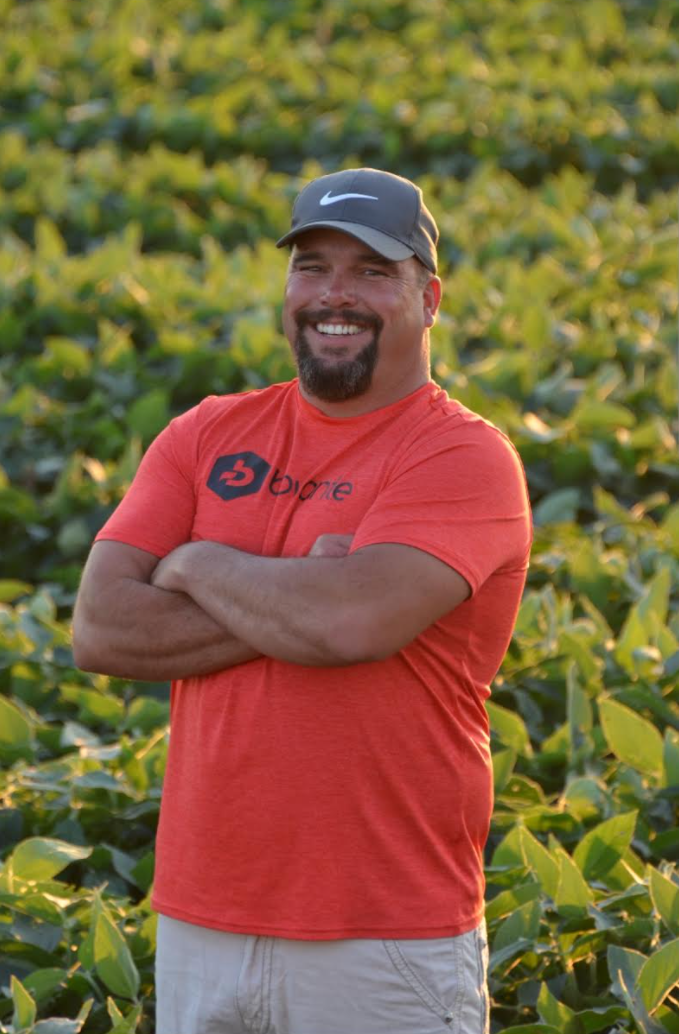 Jimmy Frederick
Farmer
Jimmy Frederick is a southeast Nebraska farmer who farms with his dad and his sons. They farm around 3,000 acres of some irrigated but mostly non-irrigated ground. They raise world record soybeans yielding 148.8 bushels per dryland acre. In the past, they have raised 135 bushels per dryland acre and 163 bushels per irrigated acre. Jimmy likes to push the envelope for high yields along with increasing soil health.
Presentation:
Increasing soybean plant health and increasing yields
Reducing populations and increasing soybean yield along with soil health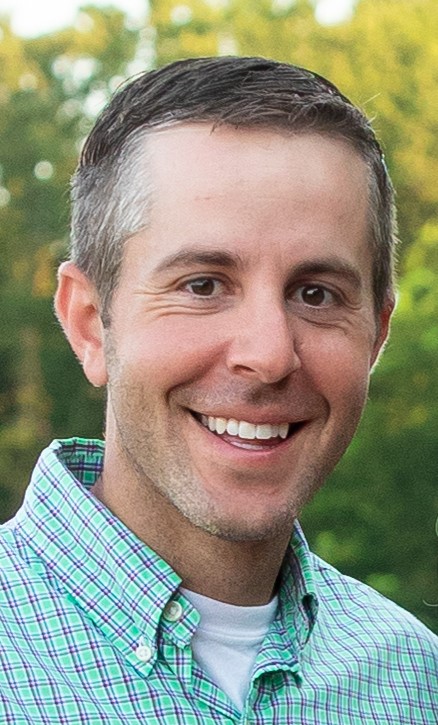 Travis Schnaithman
Owner/Operator at Schnaithman Family Farms
Travis Schnaithman is a 5th generation farmer from North Central Oklahoma.  He graduated from Oklahoma State in 2010, was awarded FFA Star Farmer of America while in college, and returned to farm full time upon the completion of college.  Since then, Travis, his dad, and younger brother Tyler have grown their operation extensively.  They strive to take an intensive management approach in growing wheat, soybeans, milo, and corn and continually look for ways to improve.  Over the years, they have worked to add on-farm storage capacity and spend a lot of effort in marketing grain, seed (most recently Limagrain Coaxium varieties), and utilizing risk management techniques.  Travis and his wife Rylee have two young boys, Mack 4, and McCoy 1.
Presentation:
Marketing wheat to extract additional value
Travis and his family strive to intensively manage wheat production in an effort to raise high-yielding, good protein grain while utilizing varieties that Millers/Bakers desire.  Combining these production goals with an investment in on-farm storage has proven to be beneficial.  Travis looks forward to sharing the insight that he has obtained over the years.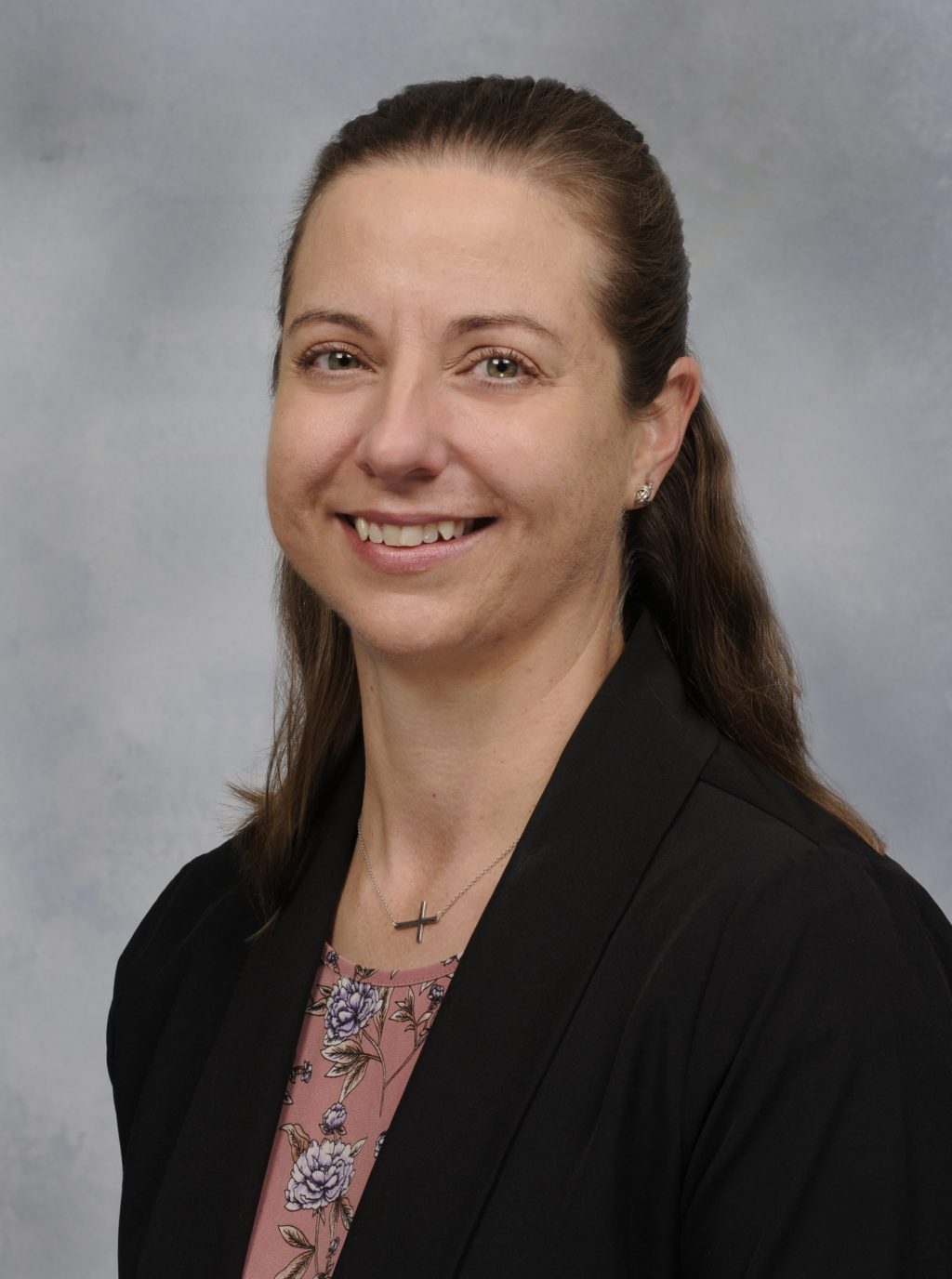 Sarah Lancaster
Assistant Professor and Extension Specialist
Sarah Lancaster began as an Assistant Professor and Extension Specialist in the Kansas State University Agronomy Department in November 2019. Her efforts are focused on weed management extension and research. Sarah was raised on a crop and livestock farm in east-central Missouri and holds degrees from the University of Missouri, North Carolina State University, and Texas A&M University. Sarah and her husband, Phillip have two children, Levi, 8, and Caleb, 6.
Presentation:
Managing weeds in corn
In this session, we'll discuss Palmer amaranth and other hard-to-manage weeds in corn production. Specific topics will include results of recent herbicide evaluation trials and the importance of integrated strategies for managing these important weeds.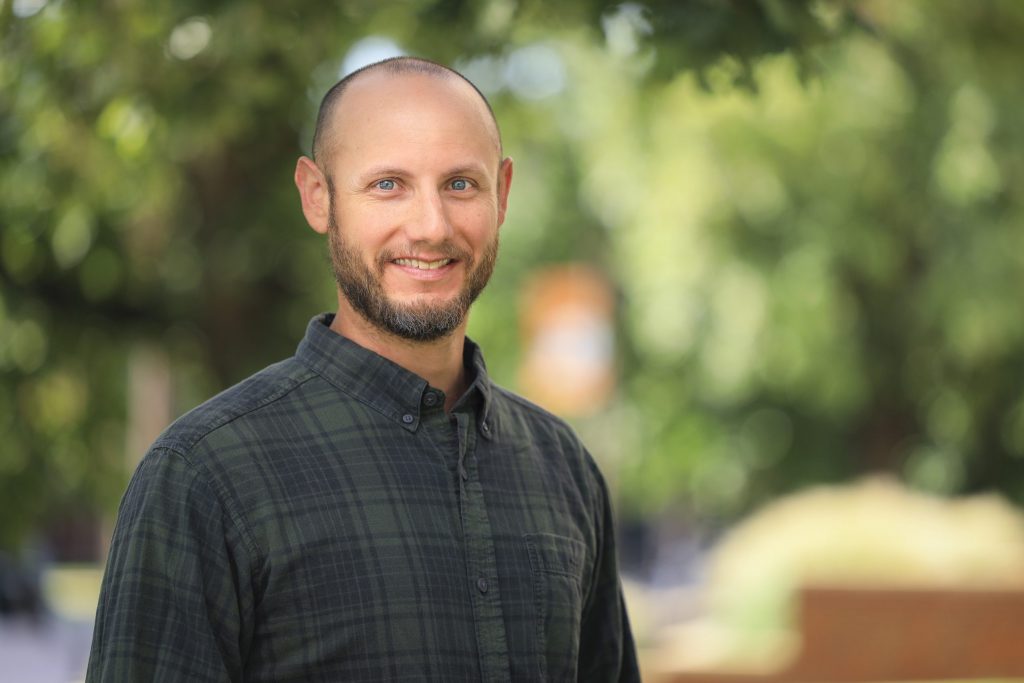 Seth Byrd
Extension Cotton Specialist
Seth Byrd is the State Extension Cotton Specialist for Oklahoma State University. His program focuses on variety evaluations, harvest aid performance, and dryland production systems among other cotton agronomic topics. He is a native of North Carolina and prior to his current role he served as the Extension Cotton Specialist for the Texas High Plains with Texas A&M AgriLife Extension.
Presentation:
Cotton Stand Establishment and Seed Quality in the Great Plains
Discussion of factors that influence cotton stand establishment, including the environment, planting conditions, and variety characteristics. Cotton seed quality will also be covered, included germination testing and the relationship between germination values, stand establishment, and yield.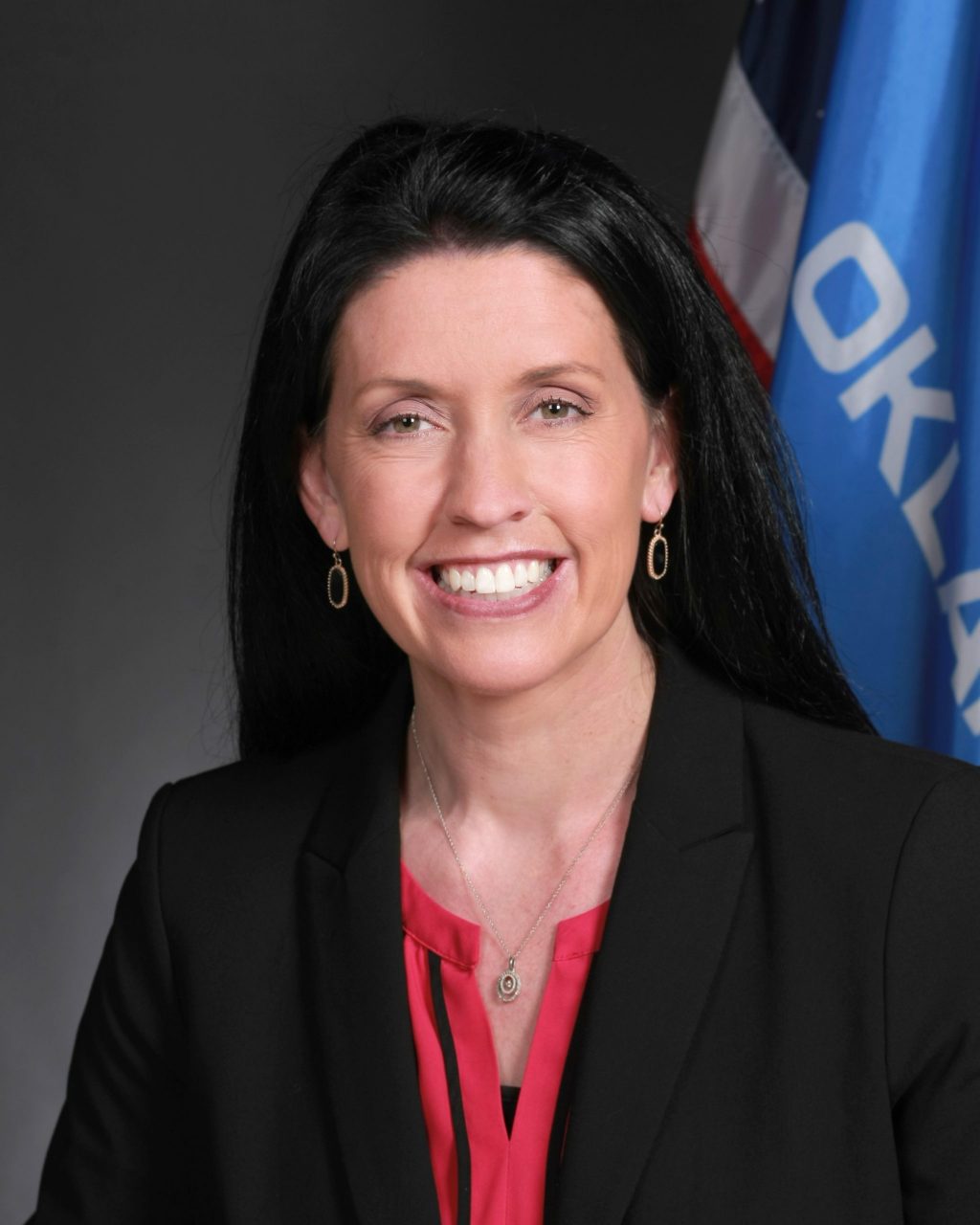 Blayne Arthur
Oklahoma Secretary of Agriculture
As Oklahoma Secretary of Agriculture Blayne Arthur is the state's first female to hold the position. She acts as chief advisor on policy development and implementation related to agriculture, food, and forestry.
Arthur grew up in Chickasha, Oklahoma, where her family raised horses, cattle, wheat, alfalfa, and soybeans. Upon graduating from Oklahoma State University in 2004, with a bachelor's in agricultural economics, Arthur took a role in small-business financing for Rural Enterprises, Inc. and traveled throughout Oklahoma. She began her tenure at the Oklahoma Department of Agriculture, Food, and Forestry in 2009 working for then-Sec. Terry Peach.
 In 2016, she served as the executive director for the Oklahoma 4- H Foundation until her appointment by Governor Stitt.
Arthur married Jerrod Arthur in 2006 and they have two children, Kelton and Kennedy, who both enjoy showing cattle and horses. The Arthur family lives east of Stillwater and raise show cattle for 4-H and FFA members.
Presentation:
Women in Ag Panel